Tracy's love of yoga & Pilates began in the early naughties.  
From a clothing design background, she spent many years folded up in front of her computer & sewing machine making all sorts of strange & wonderful creations.  
When she discovered that unravelling herself every day for Yoga or Pilates could bring such joy, freedom and balance to her life – it made her heart soar (and everything else – less sore)! 
"Yoga & Pilates were a precious constant throughout all the years of fast-paced work & travel. I could always find that precious quiet place within myself and realize what was really important and what mattered outside the hype." 
After quitting the fashion industry in 2013, she took her love of yoga to the next level and studied Yoga Teaching Training with Qi Yoga in Manly. After completing the year-long course she did her post graduate training in Yoga Therapy with Adore Yoga and then her Yin Yoga Training at with Mysan Sidbo.  
She's also completed her Diploma in Polestar Pilates Studio & Rehabilitation Method, Cert IV in Polestar Pilates Matwork Instruction, and is a mentor and educator at Polestar Pilates Australia HQ for Matwork, Reformer & Studio/Rehab.  
Tracy also trains the Anatomy & functional movement modules on the Adore Yoga Therapy course with Nikola Ellis and the Qi Hatha Yoga training with Mark O'Brein. 
With many years of ongoing training in Pilates, Advanced Assessment, Anatomy, JEMS, OOV, Hatha Yoga, Vinyasa Yoga, Yin Yoga, Restorative Yoga, Hanna Somatics, Meditation and Reiki – Tracy has a unique, diverse perspective and a wealth of information to share with her clients.  
She believes in making all practices accessible to everyone and uses her joyful, nurturing nature to do just that. "We all have unique bodies and individual needs on any given day. Whether those needs are more physical, emotional, mental or spiritual there is something for everyone to explore through introspection, breath and movement." 
"Looking forward to practicing with you!" TGJ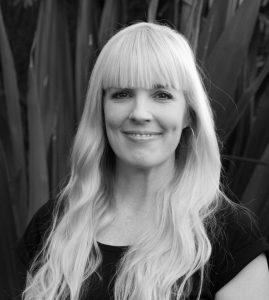 10521NAT Diploma of Polestar Pilates Studio and Rehabilitation Method,
10520NAT Cert IV in Polestar Pilates Method,
TAE40116 Cert IV in Training and Assessment,
JEMS Foundations & Movement Ease,
OOV Levels 1/2/3,
Reiki – Level 1&2. Meditation.
Professional Affiliations
Polestar Pilates Education Australia
Polestar Pilates Education (International)
Pilates Alliance Australia